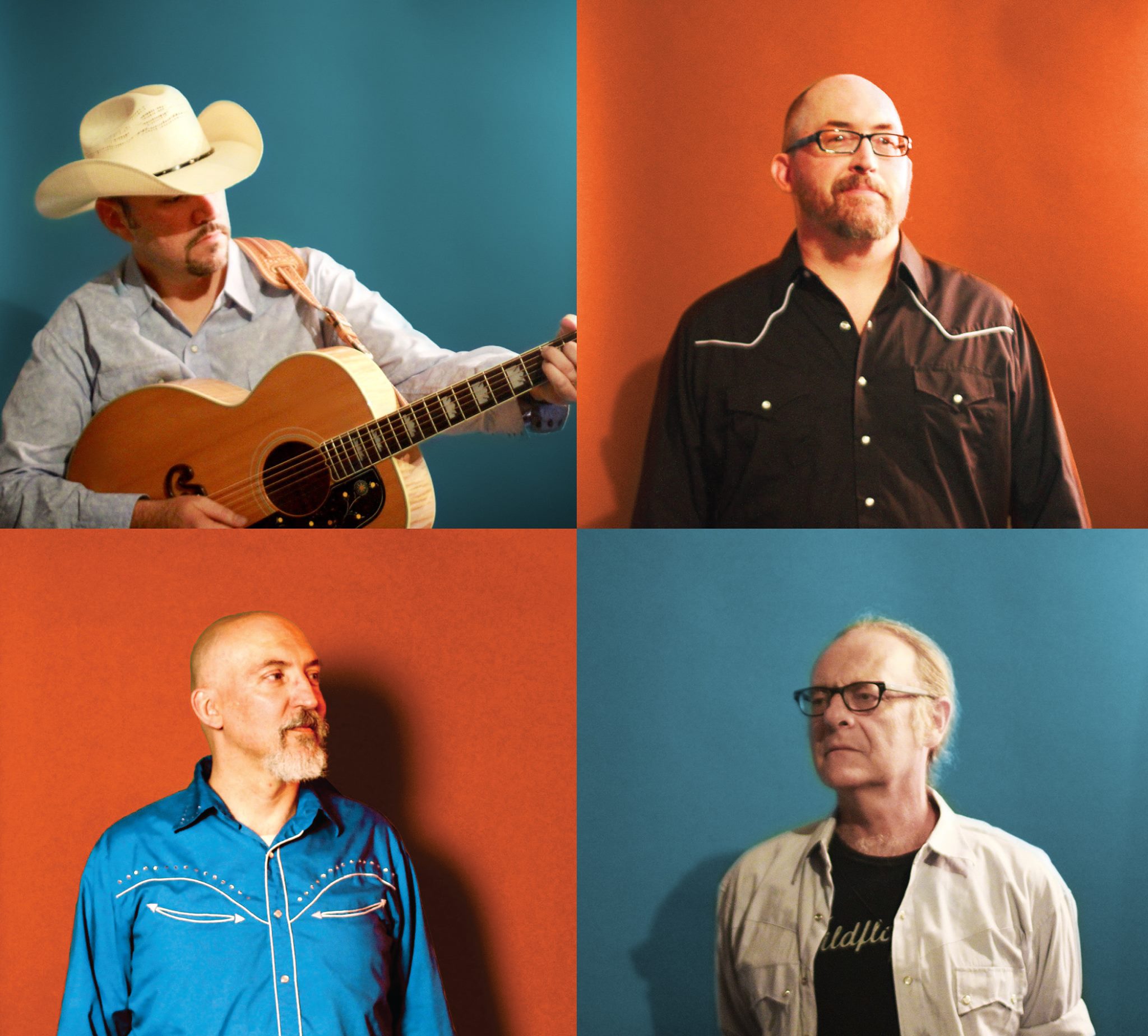 Top L-R: Brad Williams, Bart Angel, Brent LaBeau, Nick Devlin
Started as a lark retro-country act, the quartet immediately found chemistry, along with a lot of joy, as they dug into their craft. Their sound has expanded over a decade and a half, from uber-twang and purist classic country to equal parts 1954 Nashville, 1961 Bakersfield, and 1972 Everywhere.
The band has played countless shows sharing the stage with such likes of Willie Nelson, Hank Williams, Jr., Old Crow Medicine Show, Billy Joe Shaver, Robert Earl Keen, The Gourds, Pete Anderson, David Rawlings,  Kinky Friedman, Junior Brown, Kelly Willis and many more.
The band's latest collection, Gold, spans a 17 year career including 3 new studio tracks, live recordings, favorite studio cuts, demos, and guest appearances from legends such as Buck Trent, D.J. Fontana, and Lloyd Green.
The band's music has been featured on TLC's hit TV show, Trading Spaces, on the award winning Sundance Channel hit show, Rectify, and most recently the motion picture release, Valley Inn. 
2021 – Arkansas Country Music Awards – Vocal Band of the Year
2018 – Central Arkansas Music Awards – Best Country Artist
2003 – Arkansas Times Musician's Showcase Winner – Best Original Band in Arkansas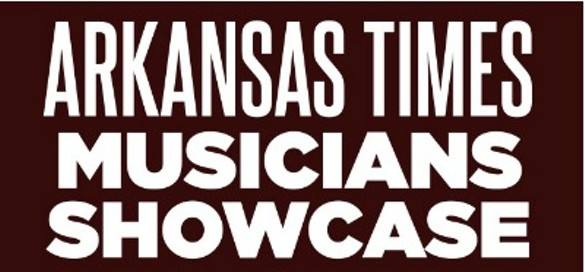 "Why the words "The Salty Dogs" aren't regularly scrolling across your dashboard as part of the lineup on Elizabeth Cook's "Apron Strings" or across the marquee at the Ryman, I'll never know, but the fact that some of the most polished, purest honky-tonk on the market is coming from a quartet of our Little Rock neighbors shouldn't temper our enthusiasm an iota. (Maybe it's just The Natural State tribalism talking, but give me frontman Brad Williams' swing and twang over a Blake Shelton or a Jason Aldean any damn day.)" –Stephanie Smittle/Arkansas Times 12.5.2019
"The Salty Dogs sound the way country music should sound. Authentic and looking forward. One foot in Arkansas, one foot in California. I'll have more please!" –Odie Blackmon (Grammy nominated songwriter)
"Just got done listening to these new Salty Dogs tunes, great stuff as usual. Very traditional without falling into the endless sea of the 60 years too late rockabilly wannabes or common sounding ditties. Nice songs that don't all sound alike – great stuff guys!" -Gary Bennett (BR5-49/Gary Bennett)
"…super-charged hillbilly music channeled through the Bakersfield sound."  Dogs' Goodnight has old-time tone, Shea Stewart/Arkansas Democrat Gazette 10.8.2017
For the first time in four years, The Salty Dogs have a new EP, "Goodnight." That should be cause for celebration for anyone with any appreciation for classic country music. – Lindsey Millar/Arkansas Times 10.2017
"The Salty Dogs are back with a great new EP!  If you like honky-tonk country with memorable hooks, superb picking, and soulful singing, you'll love 'Sometimes, sometimes.'  With new originals and even a cover of the ancient Merle Travis standard "Nine Pound Hammer," the Salty Dogs make the Icons of Hillbilly Heaven proud.  You can almost picture Buck Owens tapping his toes listening to this record saying, "We gotta sign these guys, before somebody else gets 'em."  Enjoy the new old country sounds of the Salty Dogs and dig 'em like I do!"  – Deke Dickerson
Still in Fighting Shape – Shea Stewart/SYNC
Country Standard Time – Too Old to Fight review by Jeff Remz
_________________________________
"4 **** – Brand New Reason "…delicious authentic country (rock)." "…one of the most interesting country acts of the moment…" –Grant Moff – ctrl. Alt. Country
"An absolute delight from start to finish (Autoharpoon). Fans of Country Music from a bygone era will definitely love this CD, and want to learn more about this talented group!"-Chuck Dauphin – Music City News Nashville
"I am quite impressed. It's good hard core salt of the earth country, something very rare in these slick times. Y'all are doing great." -Jason Ringenberg/Jason and the Scorchers
"…easy country-soul running through this…" Grant Alden/No Depression – Grant's Rants
"Brad Williams might have the most iconic voice in local music. Rangy and rarely onstage without a cowboy hat, the Salty Dogs front man sings in the kind of easy twang that comes from growing up in Marked Tree, but he tempers it with a big helping of Southern soul (you could imagine Williams doing right by a Dan Penn song). Williams and the Dogs — Brent LaBeau (bass), Bart Angel (drums), Nick Devlin (guitar) — often get pegged as "new traditionalists" or "honky-tonk revivalists," which to these ears is just another way of saying country music that lasts.  –Lindsey Millar [Arkansas Times / January 2010]
The dozen songs (Autoharpoon) are well put together with enough diversity (reverb on "Step right up" and the acoustic based "Holding to my Lord") to keep it real interesting. Nick Devlin provides sharp guitar licks throughout. Williams, who wrote most of the songs, is the guiding light with his vocals at the fore. –Jeffrey B. Remz/Country Standard Time
This, folks, is pure country, or pure vintage country, so much so that I can almost hear Dale Hawkins saying, "They just don't make 'em like this anymore." Here you have feel-good, down-to-earth (but not down-on-the-farm) stuff that's sure to satisfy… — Nicole Boddington/Arkansas Times
Whether playing country with a hip spin, a gospel spin, or a more psychedelic spin, this album is assuredly one you need to tune in to. A must (Autoharpoon) have for any country lovers music collection. -Quentin Foster/Roots Music Report